REDWOOD PREPARATORY CHARTER SCHOOL
MEET THE DREAM IT. BE IT.
BOARD OF DIRECTORS:
We would love to hear from you with any questions, comments, or concerns.
Racheal Henry - President, rhenry@redwoodprep.org
Racheal is a born and raised Humboldt County native and has lived in Fortuna for the past 25 years. She and her husband Ryan are the busy and proud parents of three daughters; Jessi 20 and twins Kyra and Presley, soon to be fifth graders at Redwood Prep. Racheal graduated from Ferndale High in 1992 and found herself beginning her job experience in the world of finance. She has over 27 years of experience in accounting and has been with the City of Fortuna as a Senior Account Clerk for the past 10 years. Working for the City has afforded her the opportunity to learn about politics, government accounting and what it takes to make a City function. The Henry family has been a part of Redwood Prep since the twins' kindergarten year and Racheal has served as the Treasurer on the Board of Directors for the past two years. The family is very pleased with the staff and the vision of the school as a whole. Racheal enjoys being a part of the Board of Directors and contributing to the positive growth in education and values at Redwood Prep.
Jason Austrus - Vice President, jaustrus@redwoodprep.org
Jason Austrus grew up in Hydesville and graduated Fortuna High in 1992. He attended the University of Oregon and Colorado Institute of Art where he earned a degree in Music Business in 1996. Jason met his wife Michelle, in Nashville, TN, and worked together for the next 5 years, traveling the country and working for a company that reorganized and liquidated companies that were in distress. In 2002 Jason and his wife moved back to Fortuna and grew their family with Rocklin. Jason has worked for Sunrun, a solar integration company based in San Francisco, for the last 10 years managing sales for 8 states in the Northwest which keeps him traveling often. He enjoys volunteering with youth sports and playing as much golf as he can find time to.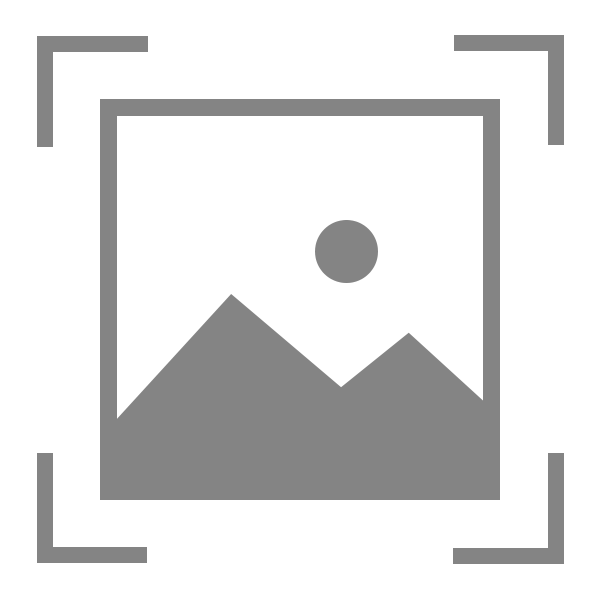 Sarah Poust - Treasurer - spoust@redwoodprep.org
Diane Garrison - Secretary, dgarrison@redwoodprep.org
Steve and I moved to Fortuna from Southern California 6 years ago. We are blessed to be living in this beautiful area near our daughter Kim and her husband Eric and 3 wonderful grandchildren.We enjoy this community and our involvement with Rotary, Soroptimist, PEO and the United Methodist church. I retired from a career in Early Childhood Education. I have been a preschool teacher, a preschool director and a liaison between a for-profit preschool and a church. After getting settled in Fortuna I was offered an aide position at Redwood Prep in our daughter Kim's class. I worked at Redwood Prep for 2 1/2 years and loved every minute. I fully support the vision of Redwood Prep and have witnessed first hand the positive impact this school provides to children on a daily basis. I am pleased to be able to serve Redwood Prep now as boardmember.
Andrei Hedstrom - Member, ahedstrom@redwoodprep.org
Andrei and Sherry Hedstrom moved their family to Ferndale from San Francisco in 2009. Almost immediately they knew Redwood Prep was the place for their daughter Raine (5th grade) and after a short time on the waiting list they were excited to have her attending and to have so many opportunities for Sherry in particular to be active. Andrei earned his Masters of Science in Counseling Psychology from Loyola, building on his undergraduate degree in religious studies, after serving in the US Army during the Persian Gulf War. He is the CEO of SweetRush (www.sweetrush.com) a 17 year old San Francisco based firm that works with Fortune 500 companies, foundations and nonprofits to develop engaging learning experiences and communications as well as consulting on how organizations can increasingly align their cultures and missions with their highest values. From start up, through the recession and into an award winning firm at the top of their industry, SweetRush has been a values driven company that has believed that "culture eats strategy for breakfast". Andrei is also a professional artist www.andreihedstrom.com and opens his studio to other artists and musicians of every age on a regular basis.
Patrica Sorci - Member, psorci@redwoodprep.org
Patrica was born and raised in Humboldt County. She and her husband, Jeremy, are high school sweethearts. Together, they have two sons, Sam and Ben, who attend Redwood Prep. Patrica attended local schools including Stanwood A. Murphy Elementary, Fortuna High School, and Humboldt State University. After graduating from HSU with her master's degree in school psychology, Patrica relocated to the central valley where she gained nine years of experience. In the Fally of 2012, Jeremy and Patrica jumped at the opportunity to move back home to Humboldt. Patrica is currently employed in her dream job as a district psychologist for the Fortuna Elementary School District. The Sorci family resides in Fortuna and enjoys days at local rivers and beaches, going to the movies, and visiting friends and family.
Martin Morris - Member, mdmorris@redwoodprep.org
Martin is a lifelong Humboldt County resident having spent the majority of his youth in Willow Creek and attending High School in Arcata. He enlisted in the U.S. Air Force in 2002 as an Aerospace Mechanic and was stationed in Nebraska. As a coastal child Martin was not a fan of the Nebraska weather, he was however fortunate to have met his wife Laura while doing volunteer service work in the community. Martin and Laura moved from Nebraska to Eureka in 2006 while Martin attended the College of the Redwoods Police Academy. He then became employed by the Fortuna Police Department, and he and Laura moved to Fortuna in 2007 where they've remained ever since. In 2010 he and Laura had their only child Vivian, who has attended RPCS from kindergarten. Martin is now employed by the Humboldt County District Attorney's Office as a Criminal Investigator. He enjoys volunteer service and is an active member of the Veterans of Foreign Wars Post 2207, the Mad River Honor Guard and the City of Fortuna's Measure E Oversight Committee.
Please reload