REDWOOD PREPARATORY CHARTER SCHOOL
MEET THE REDWOOD PREP STAFF...
​Krista Croteau is an educator with over twenty years of experience as a teacher and administrator. As one of the founders of Redwood Prep, Krista is deeply committed to the Mission, Vision and Core Values of the organization. She embraces the philosophy that positive relationships serve as the foundation for all learning and are essential to developing and maintaining a strong and healthy school environment. Krista has had the opportunity to work in several schools across the state with diverse settings and student populations. She earned a Bachelor of Science Degree and an Administrative Credential from Humboldt State University and a Multiple Subjects Credential from California State University, Fresno.
Tiara Brown, Chief Business Offical/ Human Resources Director
Tiara Brown, is from Fortuna and recently moved to Santa Rosa with her two children, remaining on the RPC team. She joined RPC in 2013 and has worked on gaining the knowledge and training to needed to serve as the Chief Business Official. Tiara completed a rigorous CBO certification in 2017 and is committed to being a lifelong learner. Tiara has always felt it was important to be a part of the local community. Tiara is a Rotarian, the CFO/Board Member of the McLean Foundation board, a past Councilmember on the Fortuna City Council. She enjoys spreadsheets, organizing everything, spending time with friends and family, and traveling.
Becky was born and raised in Ferndale. She graduated from Ferndale Schools and College of the Redwoods. Becky worked as a banker for many years and spent 16 years at Ferndale Elementary School working in the office. She has two daughters. Shannon is finishing up her schooling to become a teacher and Sadie works on the staff at Youth With a Mission in Honolulu. Becky enjoys spending time with her family and friends. She loves her job as secretary at Redwood Prep, supporting the students, staff and parents.
Monica Holt, After-School Care/Enrichment Coordinator
Moe was born and raised in the Eel River Valley. After graduating from Ferndale High School she attended College of the Redwoods for her ECE certificate. Her career in education started as a one-on-one aide at Ferndale Elementary, which lasted for 12 years. Moe became part of the Redwood Prep family 9 years ago as an After School leader. Realizing her passion for After School she soon became the Afterschool Coordinator. She enjoys spending time with her family and friends, being outdoors and spending time at her childhood cabin.
Please reload
Alisa McClurg, Transitional Kindergarten
Alisa McClurg is the Transitional Kindergarten teacher this year at Redwood Prep. Alisa lives in Ferndale with her husband Clint and her three children Rolland, Garyn, and Sorayh. Alisa was born at Redwood Memorial Hospital and was raised in Eureka. She is a 1996 Eureka High Graduate who spent 2 ½ years at College of the Redwoods before transferring to Chico State University. She received a BA in Art with an option in Interior Design. Alisa taught kindergarten for 2 years in Burney, California. She enjoys substitute teaching and is excited to teach TK this year!
Shazia Steward, TK & Distance Learning Facilitator
Shazia Steward was born in Washington DC. Her parents had moved a few years prior from Pakistan. She grew up in Maryland and is the oldest of 3 girls. She always loved working with children and did so throughout high school and college. When she graduated with a psychology degree from Rider University, she began working with children at a day care. After 4 years, she began her graduate degree in early childhood education at Towson University. She taught 3rd grade for one year before moving to California with her husband Steve. She then worked in preschool for a few years and then stayed home with her children for their first few years. While at home, she first was a playgroup coordinator for MOMS Club and then the president for 2 years. She then went back to work first at Little Learners, then at Arcata Elementary School as a long term sub for a year and a half. She is absolutely loving working with the TK class at Redwood Preparatory Charter School. In her spare time, she loves to hike, watch movies and play games with her husband, 5 year old and 8 year old daughters.
Morgan Drake, Kindergarten
Morgan Drake was born and raised in Humboldt County. She is a graduate of Fortuna Union High School and earned her degree/credential through Western Governor's University. She has extensive training in early childhood education and is passionate about teaching our youngest timber wolves. Morgan strives to bring creativity and ingenuity to all areas of the classroom. She can often be found designing and making, with the help of her loving husband, Adam. Morgan lives in Fortuna with her husband and two very spoiled dogs, Norman and Lola. Norman and Lola visit kindergarten regularly and are always happy to meet new people. Morgan is proud to be a part of the Redwood Prep family and is excited about the future of education here.
It's amazing to be starting another year at Redwood Prep! When I think back on where we started 9 years ago and what we have accomplished through all of our love, sweat and tears, I am beyond proud and grateful to be a part of the Redwood Prep family. I teach 1st grade and am also the athletic director… Go Timberwolves! I have been teaching for over 20 years and am thankful every day that I get to work at a school filled with staff, students and families that I love and who inspire me to be the best educator possible. I grew up in Arnold, a small town in the mountains outside of Sacramento. I moved to Humboldt County to play basketball and study at Humboldt State University. I graduated from HSU with a degree in liberal studies and Spanish and then received teaching credentials from Sac State (multiple subjects) and HSU (special education).
My family and I live in Fortuna. My husband Chris is a forester and we have two daughters, Kate and Charlotte. Kate and Charlotte started Redwood Prep as 4th and 5th graders when Redwood Prep opened in 2011. They are now a senior and junior at Fortuna High. They are very active in sports and other activities which keep us very busy. My family and I enjoy spending time together camping, snowboarding/skiing, sports and travel.
Faith Gittins is beginning her seventh year of teaching at Redwood Prep and she is excited to be the new 2nd grade teacher. She grew up in Eureka and attended Humboldt State University where she received her degree in Elementary Education and a Multiple Subject Teaching Credential. Faith's teaching focuses around creating a classroom environment where all students feel safe, valued, and encouraged to learn and grow. She lives in Eureka with her husband, two children, and beloved dog. When she's not teaching, she enjoys going for walks, getting coffee with friends, and spending time with her children.
Michelle Burger, 3rd Grade
Michelle grew up in Simi Valley, CA., moving north in 1998 to attend HSU, where she graduated with a BA in Sociology. Michelle began her journey at RPC in the After School program, and soon after became an instructional aide. She was a substitute teacher for several years before jumping in as a classroom teacher.This will be her second year teaching 3rd grade, and she couldn't be more excited. Michelle creates a classroom environment where independence and curiosity are encouraged and fostered in a way that supports each student's needs. When not teaching, Michelle enjoys nature, reading, and crafting. She and her husband, Nathan, have two sons (both Timberwolves), and three dogs-Mika, Baloo, and Daisy.
Amy Eastman is the fourth grade teacher at Redwood Prep. She is a graduate of Humboldt State University and grew up in Ferndale. Amy knew from the time she was in 2nd grade that she wanted to be a teacher. Her passion for education and children shine through as she works with her students. She has been teaching since 2007 and has taught many different grade levels from Kindergarten to Jr. High School. Amy began teaching 4th grade at Redwood Prep in the fall of 2014 and loves the close-knit community of our wonderful school. Amy provides an educational environment that promotes student growth and success and focuses on each individual child. She loves music and has a strong musical background, and enjoys incorporating it whenever she can in her classroom! Amy loves spending time with her friends and family and vacationing to new places when not at school
Miranda Head is in her 8th year teaching at RPC. Miranda lives with her husband in Fortuna and they have a 3 year old son named Hudson and an 8 month old boy named Bennett. She graduated from Sonoma State in 2012 with her BA in Liberal Studies and a minor in Early Childhood Education. She also attended Sonoma State for the Credential Program and completed it in 2013. She started her first year teaching at RPC in 2013 and has loved it ever since! She has enjoyed teaching and raising her children in the same town that she grew up in.
Melanie Downing, 6th Grade
Melanie Downing is a mother, teacher, and small business owner. As co-founder of Redwood Prep Charter School, she is passionate about building classroom communities that nurture the whole child through real-world experiences, mindfulness, and academic rigor. Melanie has been an educator since 2002 and taught nearly every grade K through 8th. She is actively involved in educational leadership and has served on a wide variety of school committees. Melanie loves being part of a forward thinking and compassionate team of educators that embrace the unique gifts of every child.
Katie Dore is a graduate of Humboldt State University with a Bachelors Degree in Elementary Education and her teaching credential. Katie grew up in the Fortuna area and has been working in Fortuna schools since 2010. She and her husband, Frank, have a full house with their two energetic kids, Avery and Amelia, and their pets Riley, Daisy, and Poppy. Katie enjoys reading, soaking up the sun, chasing her kiddos, and solving math problems (yes, that last part is true!) Katie's goal as a educator is to create lifelong learners through encouraging the excitement and enjoyment of learning and experiencing new concepts and ideas.
Kim Kendall has been working in afterschool programs for 10 years and has been an afterschool program manager for the last five years. Fortunately for the students at Redwood Prep, she will be transitioning this year to a teaching position. Kim developed standards-based enrichment programs which were aligned with the school's mission and vision in order to offer a well-rounded educational experience after school. She looks forward to enhancing the education of the student's at Redwood Prep by bringing all of her enrichment experiences in to the classroom to support student learning and integrate lessons that uphold RPrep's core values.
Karissa Hall, Resource Specialist/Special Education
Karissa Hall was born and raised in Fortuna. She graduated from Humboldt State in 2013 with a bachelors degree in Psychology. She also received her special education teaching credential from HSU. She went in to the field of special education because of her passion for social justice. When not in the classroom, Karissa enjoys running, cooking, and spending time with her husband and family.
Lori Head is the STEAM teacher at Redwood Prep. She is passionate about hands-on-learning and the elements of STEAM education. Her classroom is filled with color, collaboration, and critical thinking. She graduated with her credential from Humboldt State University. Lori has been teaching since 2004 and has taught at many grade levels. She has been with Redwood Prep. since it's beginning and enjoys working in place that matches her educational philosophies. Lori lives in Fortuna with her husband, Tom. She enjoys spending time with her family, especially her five grandchildren. Lori also enjoys gardening, reading, and baking.
Please reload
Jill Petricca took a first deep breath in Humboldt County and managed even more deep breaths pursuing good form with flute and graduating Eureka High in 1980. Flute and saxophone are her primary instruments, yet now is branching out alongside her brilliant band students at Redwood Preparatory Academy. You will find Jill performing regularly with Eureka Symphony, SquarPeg, Bandemonium, and Scotia Band, conducting that ensemble since 2011. Petricca's BA in music was completed at CSU Northridge and Humboldt State University. Excitement is mounting at our school for all interested in pursuing music through vocal expression. Two sessions of Rprep Chorus is being launched for grades 5 through 8 for the 2016-17 academic year!
Cassie is an instructional aide at Redwood Prep, working primarily in kindergarten. She also does reading intervention for K-1st grades. This is her fifth year working at RPC. She grew up in Minnesota and attended the University of Jamestown in North Dakota. She moved to Humboldt County in 2005. Cassie and her husband, Kevin, have two kids- Avery and Olive, who both attend RPC. She loves being a mom, enjoys cooking, nature and true-crime documentaries.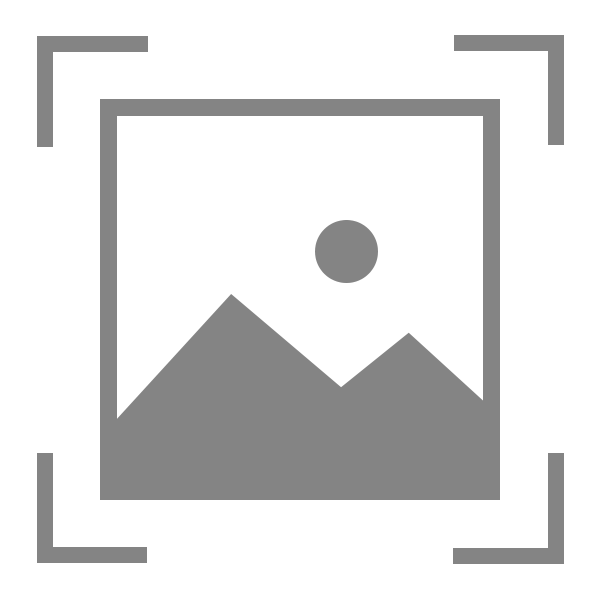 Cindy Misener, Instructional Aide
Dillon Zahler, Instructional Aide and Afterschool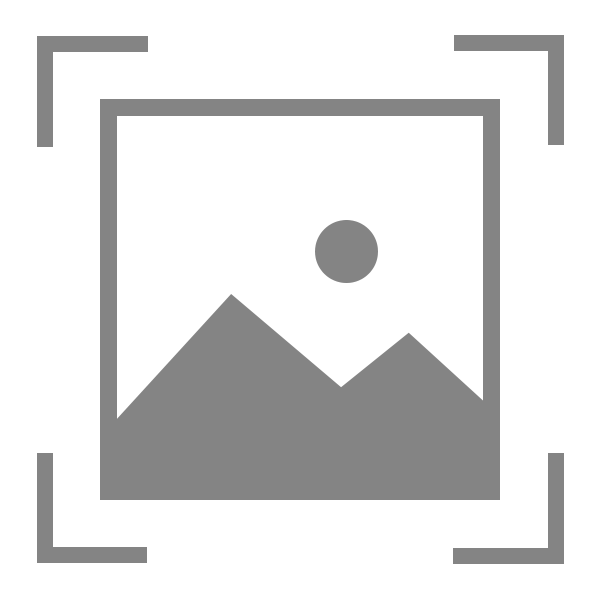 Bill Kirchman, Instructional Aide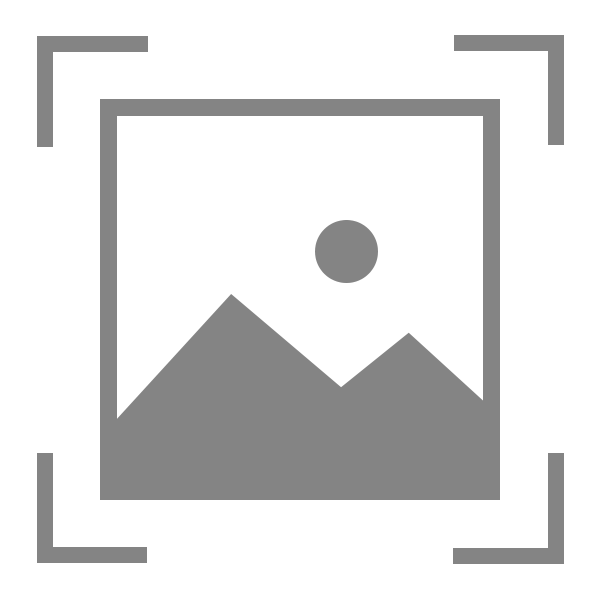 Connie Ward, Instructional Aide
Please reload